About Moon Fly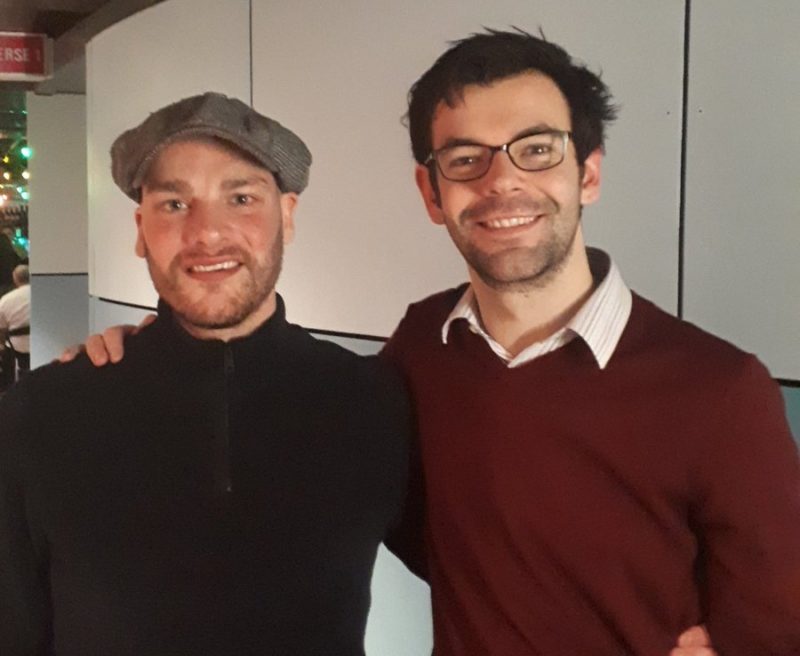 "Theatre should always be about taking risks"
Moon Fly Theatre Company are a Scottish new writing theatre company, brewed in Fife and based in Edinburgh. Set up with the aim to encourage risk taking in theatre, and to provide opportunities to up an coming writers, actors, and directors.
Co-Artistic Directors Sean Dennis Langtree and Cameron Forbes first met at Fife College (Formerly Adam Smith College) way back in 2008, and then were both accepted into Napier and Queen Margaret's BA Acting for Stage and Screen. In 2019, after copious amounts of rejection, both Cameron and Sean decided to join forces and reignite Moon Fly Theatre Company.
Moon Fly's debut production A Face That Fits, ran for the full run of the Edinburgh Fringe Festival. We are now back to challenge, question and explore with themes and issues that will hopefully stimulate audiences.
Our vision is to tell stories that otherwise might not find a home. To produce theatre that can leave a mark, and not instantly be forgotten about.
"I am a sarcastic and cynical person. This leaves me well-equipped to criticise, but at a loss when trying to describe something I genuinely enjoyed as much as 'A Face That Fits'."
"I want to write stories which can only be told in the theatre. I want people to be both shaken and entertained – to create theatre that doesn't end with the house lights"

– Cameron Forbes, Co Artistic Director
The following people are who we have been lucky enough to work with so far…
Actors:
Chris Allan, Kelly Davie, Emma Findlay, Lucy Goldie, Emma Lynne Harley, Joe Johnson, Colin Macdonell, Alan Mackenzie, Ewa Malicka, Mhairi McCall, Alison McFarlane, Cameron McGarva, Madeleine McGirk, Olivia McKay, Linda Duncan McLaughlin, Sarah Miele, Katie Milne, Vivien Reid, Deborah Whyte, Mark McMinn, Catherine Elliott, Vincent Maguire, Misha McCullagh, Rachael Keiller, David Gallacher, Josh Whitelaw, Brede McDermott
Directors:
Isla Cowan, Jack Elliot, Emily Ingram, Nikki Kalkman, Alice Langley, Amy McKenzie, Sofia Nakou, Martin Haddow
Writers:
Jennifer Adam, Julie Tsang Ginestri, Hayley Scott, Sam Siggs