A Face That Fits (2015)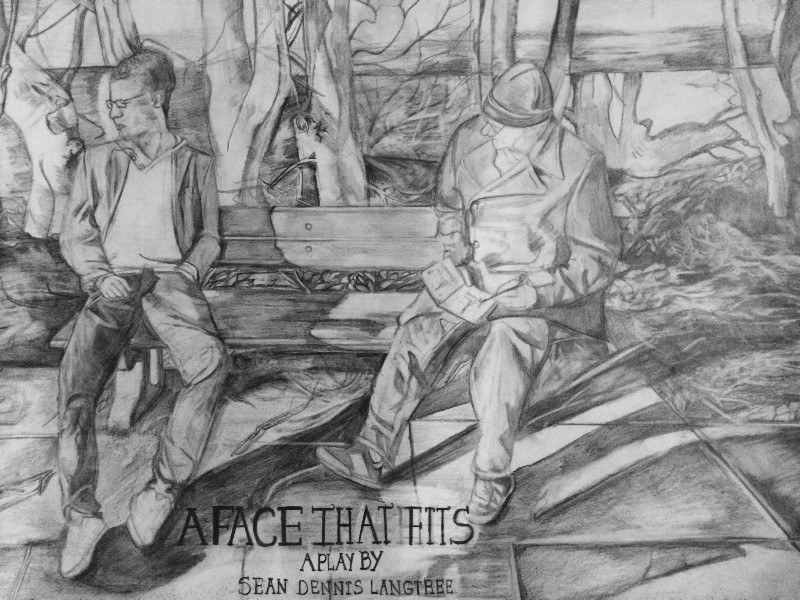 Edinburgh Fringe Festival
Written by Sean Dennis Langtree
Directed by Martin Haddow
Cast:
Boy: Mark McMinn
Man: Vincent Maguire
Venue: theSpace@Surgeons Hall
Three Weeks: 4 stars
Broadway Baby: 3 stars
Synopsis
Lights. A young man is sitting alone on a park bench. Enter stranger who requests to draw him. Intrigued, the young man agrees. A Face That Fits is a coming of age story that deals with the clashes of two different generations. Written by Sean Dennis Langtree, a play by Moon Fly Theatre Company making its world premiere at this year's Edinburgh Fringe.
Tickets: https://tickets.edfringe.com/whats-on/face-that-fits | Download Flyer
---
Rehearsed Reading
On the 8th April 2015 'A Face That Fits' had a rehearsed reading at the Arches in Glasgow.
Below are some production shots from the reading (click to view):
The 'Boy' was played by Alan MacKenzie and the 'Man' by David Gallacher.
Photography by Christopher George Reynolds